In this blog post, I am going to take a look at another book that I have recently finished reading……the autobiography of leading loyalist Billy Hutchinson entitled My Life in Loyalism (2020). Hutchinson is the leader of the Progressive Unionist Party (PUP) in Northern Ireland, and was previously a Belfast City Councillor and a member of the Legislative Assembly. Prior to that, he served 15 years in prison for his part in the murder of two Catholic men on their way to work in 1974 while he was a member of the Ulster Volunteer Force (UVF).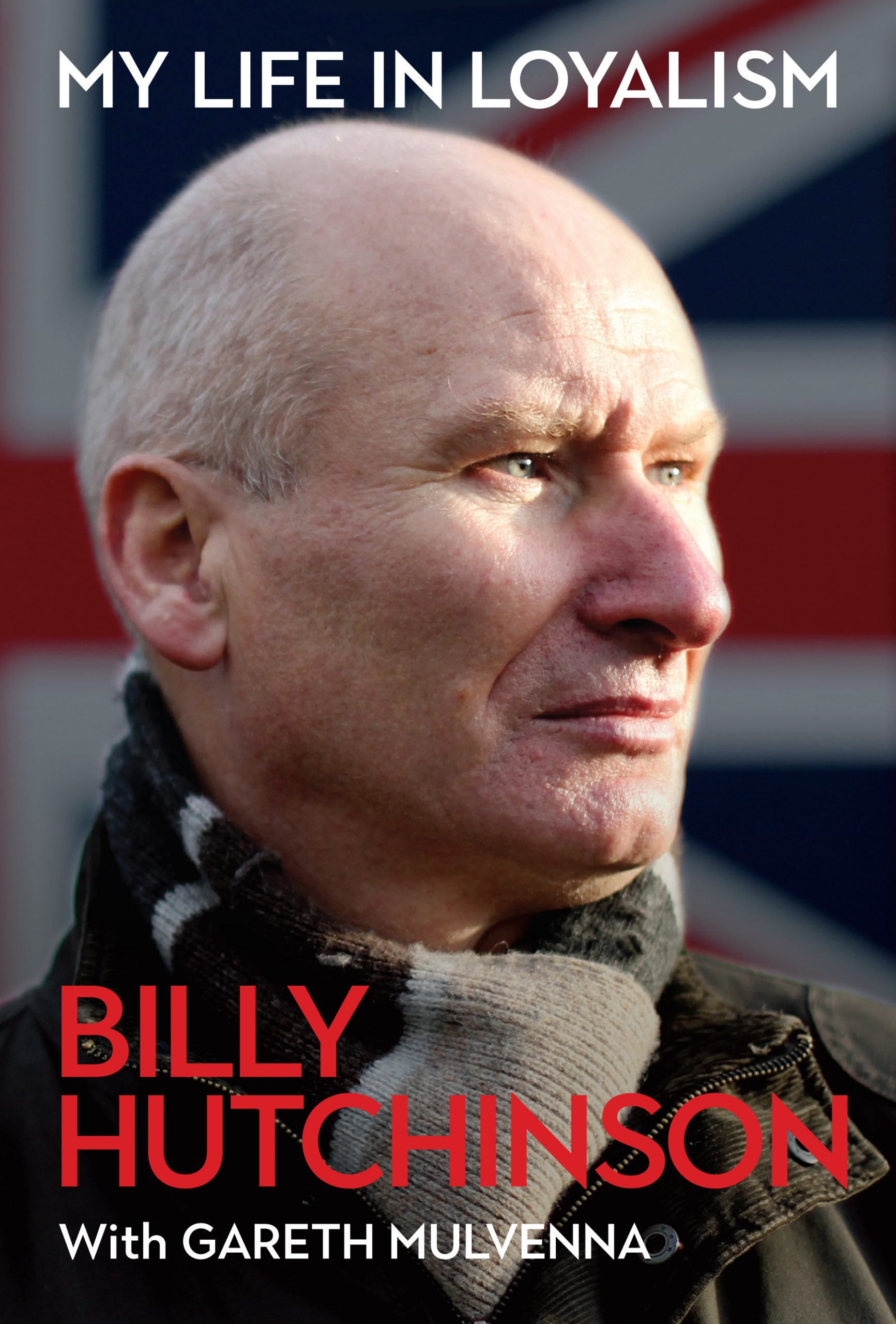 I think it's fair to say that we in the South have little knowledge or appreciation of the loyalist position in Northern Ireland, particularly the sense of vulnerability many of them feel, given that we have grown up surrounded by support for the republican side and a glorification of the IRA going back to the War of Independence. In the late 1960s and early 1970s, Hutchinson states that 'Protestants were being told that if Ireland was reunified then Protestants would be persecuted and forced to live in a state controlled by priests'. Given what happened in the Republic after independence and what we've learned about the Catholic Church since the 1990s, it's hard to disagree with them. Hutchinson also states that 'we were British and proud, so what would happen to us if the IRA won? It didn't bear thinking about'. It's interesting to read how the loyalist community saw (sees) themselves as under siege and fighting for survival, especially given the current (somewhat reckless) drive for a border poll amongst some political parties and interest groups. Peace in Northern Ireland is still very fragile and any moves towards a united Ireland will have to be handled extremely carefully to prevent a return of violence.
Hutchinson highlights what he perceived in 1970's Belfast as 'the disparity between the way in which republicans were appearing to be given a free hand while Protestants were being punished' which he argues 'only added to the anger and frustration among people in the area towards the authorities'. He also describes a number of occasions when the British army picked him up and beat or tortured him, before dumping him back on the street, which is something I find surprising given how one would expect the loyalist movement to have the full support of the British soldiers against the IRA. This is interesting, as I've read a number of accounts from those involved on the republican side, and they always seemed to feel that unionists and loyalists were getting special treatment from the British. Sometimes you can't win!!
Ideologically Hutchinson views himself as a socialist and is very sympathetic to the working class from which he hails, both Protestant and Catholic – 'had there been inequality against the Catholic community? Most certainly. Had we been any better off than those Catholics? Definitely not.' He is vocal in his aversion to the narrow minded sectarianism espoused by certain elements in Northern Ireland. Nevertheless, the importance of a British identity to him and his fellow loyalists is obvious throughout, making a nonsense of simplistic claims that getting the British army out of Northern Ireland would lead to those people willingly becoming members of a united Ireland….'this common working class identity was forged in the struggles of Belfast's industrial working class, which linked them to workers on the Clyde and in Liverpool's docks as well as the other great industrial centres of Britain, rather than to the mainly agricultural south of Ireland'.
Throughout the narrative it is obvious that Hutchinson has little time or respect for many of the unionist politicians and political groupings, particularly the most prominent of them all, Ian Paisley. He quotes his father's assertion that Paisley 'would fight to the last drop of everyone else's blood'. He is extremely critical of Paisley and his rabble rousing, as well as many of the middle class politicians who were happy to rile up and unleash working class Protestants and loyalist paramilitaries when it suited them – 'in what would become a recurring theme throughout the conflict, Ian Paisley seized on people's grief and anger to boost his own profile'. Hutchinson quotes loyalist icon Gusty Spence's description of Paisley and his ilk as 'the men who have cunningly and purposefully fused religion with politics and festered fear amongst the loyalist community for their own designs and to regain power'. With the advent of the peace process, Paisley and 'his outdated brand of politics – the politics of fear – was becoming a thing of the past, and he had to cling on to any thread of negativity he could to keep the pot boiling'.
What is also apparent from reading this work is the sheer ruthlessness of many of the IRA attacks, which showed little to no consideration for the fate of innocent men, women and children who may have been caught up in their bombings and assassination attempts, with the resulting thirst for revenge in the loyalist ranks. Hutchinson does however, perhaps subconsciously, seem to make a distinction between IRA 'attacks' or 'atrocities' and UVF 'operations', though terrorism and murder are the same whoever perpetrates them or for whatever reason. Obviously it's a part of human nature to make exceptions for the actions of people who we agree with or consider to be on our side whilst condemning the same in others. I think it's fair to say that there is a dangerous tendency here in the Irish Republic in some quarters to glorify the IRA as freedom fighters when the truth is that they and paramilitaries of all groupings have committed horrendous crimes in the name of a cause. Just because the Wolfe Tones wrote a song about it don't make it right though.
In the one major flaw of this book, Hutchinson skims over the incident which saw him end up in jail for 15 years – the 1974 murder of Catholics Michael Loughran and Edward Morgan who were half-brothers and were on their way to work. He addresses this significant event in his life only very fleetingly, and quickly moves on to his time in jail and how his thinking evolved over this period. Whether he is ashamed of this act or is reluctant to reveal anything too incriminating is unclear. Whatever his reasons for this, it takes from the overall honesty of this work, alongside Hutchinson's claim in the introduction that he wants to take responsibility for his actions. He similarly makes only very rare references to any other UVF activities he may have been involved in, and it is a noticeable omission.
Finally (and interestingly), Hutchinson makes the point that the education system in Northern Ireland was flawed, in that it only taught British history and not Irish. In a letter written from Long Kesh Prison in 1977, Hutchinson states that 'never once was I taught about the social, economic, cultural or political life of Ireland….since I have been incarcerated I have been engaged in educational studies in all aspects of Irish History and in Irish Culture and Language'. I can't imagine there were too many loyalists learning Irish!! He continues by saying that 'without a sophisticated or even basic understanding of our past, young loyalists of my generation were perfect cannon fodder for the politicians, who worked people into a frenzy'. The same could be said of nationalists, and indeed of all peoples of the world. Without an appreciation of history, especially that of those we might consider different to us, we cannot hope to understand another point of view. So expose yourself to lots of knowledge and education, people. Books, articles, documentaries, movies……even the blog posts of a borderline alcoholic with a history problem.
Next post I'll examine another work of history that I've been reading, though given how many I've started recently that looked fascinating but turned out to be tedious, it may turn into a rant at historians who write in an academic fashion…….you guys may not realise this, but it is actually possible to write about history in a way that is accurate, fact based AND entertaining. Why do some history writers insist on taking all the fun out of history?